Daniel John Hanneman ~ 09/20/20 ~ Sacred Matrix ~ Hosts Janet Kira Lessin & Dr. Sasha Alex Lessin ~ Producer Debra DeFranco ~ Revolution Radio, Studio B ~ 8 to 10 PM EDT, 7 PM Central, 6 PM Mountain, 5 PM Pacific, 2 PM HST

About Daniel John Hanneman – Master Intuitive Business Coach
From the beginning of my life, I had been plagued with feeling different and not like everyone else because I felt such a deep impulse of truth and love that was natural to me. I also discovered unique gifts that I have intuitively to know things that others simply are not able or open to seeing as clearly as myself.
There was this part of myself that felt so powerful that anything could be accomplished but I feared this expression and suppressed it which in turn created deep depression even suicidal thoughts as a teenager and beyond. After experiencing nearly all my life the feeling like no one gets me, I finally started to hone my natural intuitive and energetic gifts to help others come back home spiritually, own their gifts, live their sacred purpose, and see greater money success in the process.
I struggled a lot in sharing my unique gifts online back in 2006 and went all the way to losing everything financially in a few years. However, I was so committed that nothing would stop me and finally I had had enough of struggle. I figured out how to own my power, stand in my awakened presence, make deep impact, and make lots of money at the same time.
I am very grateful to have created a SUCCESSFUL MULTI 6-FIGURE INTERNATIONAL HEALING BUSINESS that serves lightworkers, healers, and spiritual entrepreneurs around the globe to awaken deeply, claim their Infinite Power, get clear on their authentic desires, live a truly abundant life, and align them with their sacred purpose… and to help them to grow their businesses event to 6-figures and beyond.
I have SHIFTED from my own struggles of FEELING INVISIBLE to taking a stand for my true being to BE INVINCIBLE in living my sacred purpose, owning my gifts, sharing them with the world, helping many thousands of lightworkers/healers/spiritual entrepreneurs around the world, owning my worth, clearing disconnects between money and spirituality, learning how to effectively share and offer transformations to people as a spiritual teacher/healer/channler/intuitive business coach.
Additionally, I have the great pleasure to have a beautiful wife, 3 children, and a sense of well being about my overall life that continues to deepen… having a feeling of DEEP FREEDOM to be, do, and have whatever I truly desire…
"And – it has not always been this way… and it is a bumpy road at times along the way"
I knew things were "strange" in the world when I came in… so much judgment, lies, suffering… feeling LOVE and UNITY inside of myself for all… and not understanding all these energies of separation swirling around me…
I became to think that I was "strange" instead feeling it might better honor others to twist it back on myself… after experiencing my own deep truth… sharing it… being judged… laughed at… shunned… not understood…
There were intuitive gifts and a healing presence that others knew about in me… they wanted to be in my energy when they came to know me… but it was INVISIBLE largely to my own view of myself… and I decided to become INVISIBLE to the world that seemed not to understand me…
For example, I was the kid nobody knew about in high school and that was my choice… it was SO PAINFUL to live each day in this energy… feeling like I had to wait for my moment to share in the world… feeling so isolated and alone… depression and anxiety ravaged my entire life… spinning in constant off the charts negativity in my consciousness… all I would do was have a low growl inside myself nearly every day… rage bubbling up inside me and feeling empty all the time… no way to express all the energy within me…
"THEN… I made a decision to shift… it was what allowed MY TRANSFORMATION to begin…"
It was a progressive journey for me to see through all the lies that I built up in my own consciousness… buying into so much limitation and judgment… and, then, to reconnect with my original essence that knows the truth… sound familiar to you on your own journey perhaps?
I started to release energy through journaling, exercising, reading empowering books, and doing whatever I could to feel even a little better each day… it was still very intense… this energy did not shift fast at all… I learned so much about life and myself… now – it was such a blessing that I have to give to all the world today…
I started off exploring my inner world with creative writing in college before landing with studying psychology and getting a bachelor's degree… then I challenged myself to get over my fears by doing copier sales for a few years and learned a lot… then back to school for a Master's in Clinical Psychology… I helped all sorts of people with everything you can imagine practically (depressions, anxiety, "chronic mental illness", phobias, marital issue, drug/alcohol issues, and much more)… I began a private practice but could barely get any clients…
"THEN… I made TWO MORE PROFOUND DECISIONS that were the KEYS to the life I enjoy today…"
One being DECIDING to allow my soul mate to come into my life… the other being when my first child was born when I decided it was time to BUILD MY BUSINESS on a FULL-TIME BASIS with a TOTAL COMMITMENT to SUCCESS… after countless shifts in direction… doubting myself in moments… I stayed the course… and FINALLY SUCCEEDED… it all came back to my CLEAR DECISIONS… if you want a different and more abundant life… you will find those moments… you have to BE INVINCIBLE in DECIDING to BE YOU ALL THE WAY (for me it was a spiritual teacher/healer/channeler/intuitive business coach)… to be the ONE… that you already are that wants to come out and play…
"After all the success – I found the floor was dropping out because my awakening was so deep that I did not understand my life anymore"
After being so decisive and clear for many years overall that fueled my success, I experienced a deep shift in my being that wanted to simply let go of everything. It was not planned or expected at all. I went back to feeling like I was soul searching and wondering "What am I to do with my life?" What emerged after a couple of years of deep inquiry and tremendous inner transformation there was the BIRTH of YOUR SACRED PURPOSE.
You see all the things that I used to succeed eventually became limiting until I realized there was a far deeper power that I had not accessed within myself. It is beyond my word description but it led me to deeper spiritual awakening and realizing my greatest service to the world to come was needing to come from this deeper place (and my integration of shadows/dealing with male wounding has made all the difference).
Now I am working with clients that are truly in a position to make huge changes in the world and dealing with deep aspects that all of us need to integrate during this great shift happening on the planet right now. It has led to higher level clients/leaders that are needing to deepen their own awakened success and a greater reach for all the work I am doing in the world including for healers. If you have experienced this sort of deeper awakening, I can help you find your way into the expanded possibilities within you and to succeed on all levels through your spiritual awakening.
"Let Me Show You The Way To Rock Your Sacred Purpose"
If you want to know more about what it takes to deeply awaken and rock it doing your purpose in the world, I know many of the challenges you are facing and feel honored to help you to navigate your own path ahead. I have 2 special offers below for you including a chance to meet privately with me and to enjoy learning how to Meditate and Make Money!!
Daniel John Hanneman, CEO, Founder of Your Sacred Purpose
The purpose of Daniel's podcast is to bring forth empowerment to truth-tellers, light leaders, consciousness change-makers, and spiritual entrepreneurs to rock the grid with their deep wisdom and insights while exploring deeper truth on a myriad of topics including business, health, relationships, money, purpose, and more.
Guests that are already having great impact in the collective consciousness will present illuminating and consciousness leading edge information that can profoundly change listeners lives around the planet.
My intent for the listeners is to be educated, inspired, awakened, truth illuminated, energy aligned with their highest purpose, see what it is like to be living your sacred purpose, and entertain you as well.
Rock Your Sacred Purpose with Daniel
You are beginning to realize you need to step forward to finally trust your power, bring forth your amazing gifts, the impact you can bring forth, being truly visible as YOU, and start experiencing ENLIGHTENED MONEY SUCCESS simply by allow yourself to be YOU all the way.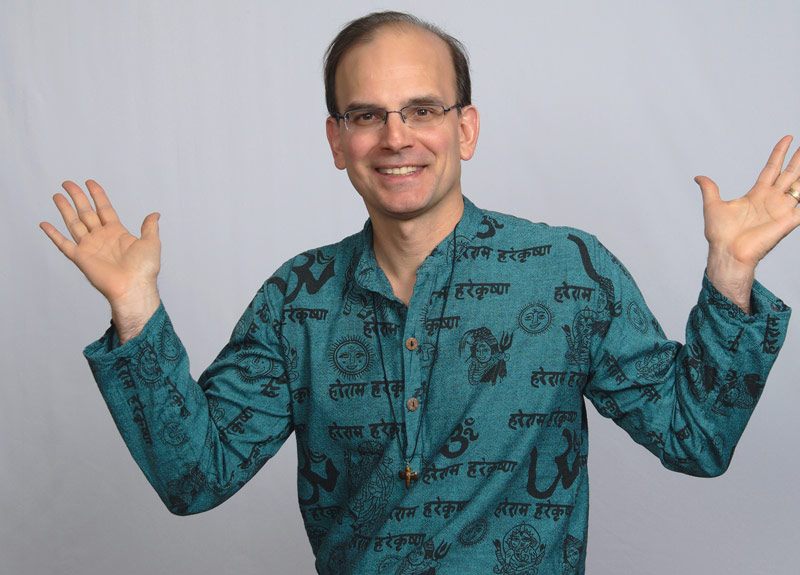 Daniel John Hanneman
Right now, it likely seems that the path ahead seems unclear on what to do and what is next for you. You might be looking for someone a bit different who truly "gets you" including dealing with your money blocks and can help you get aligned with exactly with what you are here to do.
I am here to help you as an awakening spiritual being and ACTION TAKER to start ROCKING THE GRID with Your Sacred Purpose –
apply for a FREE 30 Minute Rock Your Sacred Purpose Energy Scan!!!
Rock Your Sacred Purpose Membership Community

Get support to be more conscious, awake, and aware to step forward in your lightworker sacred purpose
Let me introduce you to Rock Your Sacred Purpose Membership Community
This is our brand-new ongoing membership community that can help you channel you into the humanity of love, prosperity, and ascension for all.
Each month you will receive a new chapter of my e-book to read, attend Zoom calls, and enjoy the community of like-minded lightworkers.
By joining the Rock Your Sacred Purpose Membership Community, you will:
Take steps to rock your sacred purpose
Eliminate fear about being visible
Release persecution and worry about what others might say
You gain the support you need for all of these in the membership community.
Learn more about the Rock Your Sacred Purpose Community!
Energy Scan Healer Certification™

Imagine what it would be like to live your life purpose
When you learn how to use Energy Scanning as a tool to get paying clients and receive support to help you with your struggles, you move from a place of feeling invisible, unconfident, & isolated to being invincible to live your soul's mission, charge what you are worth, and will feel totally committed and focused to serve others in your healing businesses.
Wouldn't you like to feel valued and supported in your life's work?
If you've felt unsatisfied with the way your business has been going up to now, it's time to gain the full support you need to accomplish your goals.
Get Support to Feel Confident and Joyful in Living Your Life Purpose
4-Month Certification Program
Energy Scan Training™ – Home Study Program – Value of $997
Clear Your Own Energy Program with 30 Days of Channeled Prayer – Value of $497
7 Content Rich Webinars – Deepening Your Discernment of Wisdom (includes body scan/dialogue training), 33 Places to Gain New Clients Through Energy Scans, & Zen of Healing and Manifestation
Ten 45-minute 1-to-1sessions over 4 months with Intuitive Money Master and Business Coach Daniel John Hanneman for mentoring, healing, and coaching
Private Facebook Group for you – To celebrate and gain support to reach all your goals
Get More Information About Energy Scan Healer Certification™

Do you know that you have intuitive and healing gifts BUT need help in honing them and bringing them forth to serve more people?
Are you serious about using your intuitive and healing gifts to make a difference in the world?
What would it be like to claim your greater financial prosperity of THOUSANDS of additional dollars in income per month?
Would you enjoy a consistent supply of new potential clients that keeps your healing business humming with cash flow?
If you finding yourself saying "YES", then my best selling and proven Energy Scan Training could be a perfect opportunity for you to become a POWERFUL and PROSPEROUS HEALER!!!
www.energyscantraining.com/homestudy/
Clear Your Own Energy Program
Includes 8 weeks of classes
Includes 30 Days of Prayer Work
Here are the RESULTS that you are INTENDED to receive through this program:
Understand how to CONSISTENTLY CLEAR YOUR OWN ENERGY FIELD
Greater confidence, ease, and results in manifesting your true desires
Feeling a greater peace, joy, flow, and grace in your life
Discover how to manifest money miracles and greater peace around money
Radiating the energy frequency of the right relationships that you want to enjoy
Experience increased vibrancy in your energy and health
New clarity, alignment, and action taking to step forward with your life purpose
www.energyscantraining.com/clear-energy/